WATERCOLOURS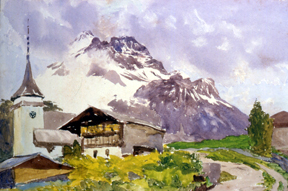 Wyllie made this watercolour during his honeymoon at Zwanzeman in Switzerland in 1879. He later added a copy of the tower to his home and studio at Tower House.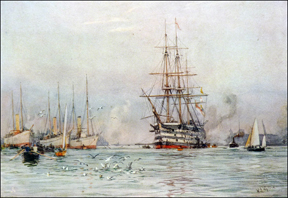 HMS Victory in Portsmouth Harbour.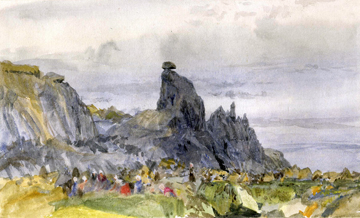 Norwegian landscape with figures.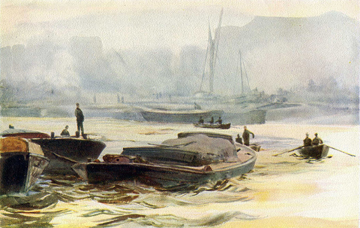 Dumb barges in the Pool of London.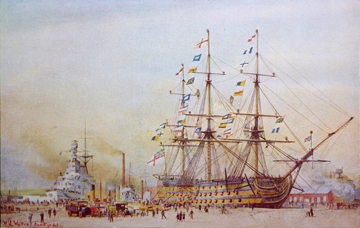 HMS Renown and Victory.
(Courtesy of Portsmouth City Museum)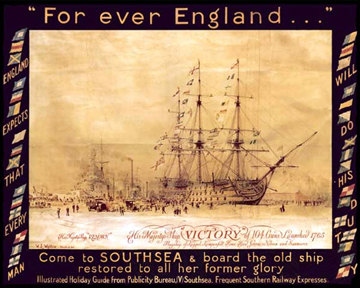 Southern Railway poster.
(Courtesy of the National Museum of the Royal Navy)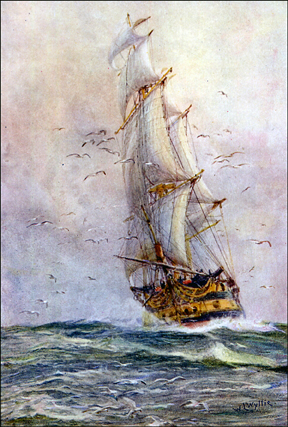 HMS Foudroyant.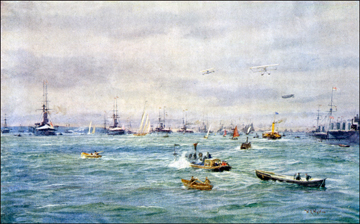 SpitheadFleet Review, 1914.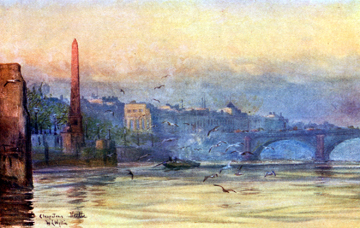 Cleopatra's needle, London.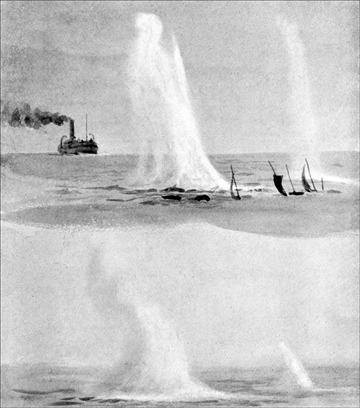 Monochrome wash study of shot splashes during naval target practice.

Panorama of Portsmouth and Southsea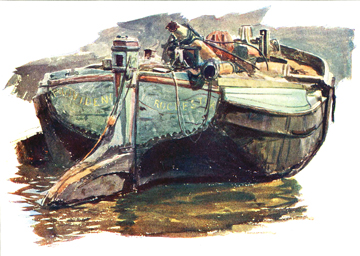 Thames barge 'Providence of Rochester.'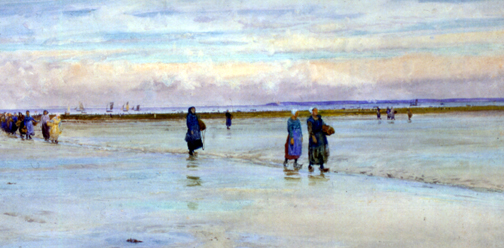 Fisherwomen on the Pas de Calais.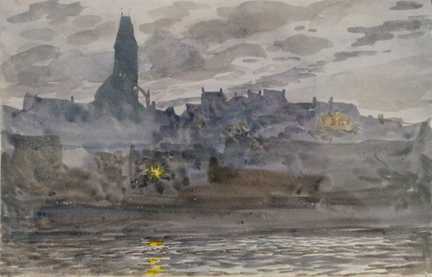 Wyllie used a paintbox as we use a camera, this watercolour study was probably made during one of his early visits to France or Holland.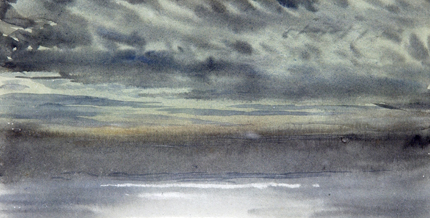 A seascape and sky study, probably made when Wyllie was a teenager. The view is from the beach at Wimereux near Bolougne where Wyllie's parents had an old Napoleonic guardhouse on the sands where they spent summers because, as a child Wyllie, had suffered from a bronchial condition agravated by the fogs and smogs of London.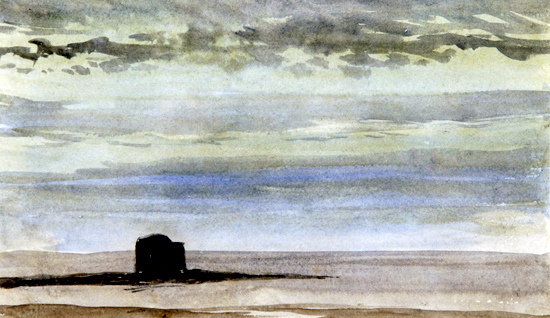 Wyllie made this study from the beach at Wimereux, it shows the Fort de Croy that was in front of the old guardhouse.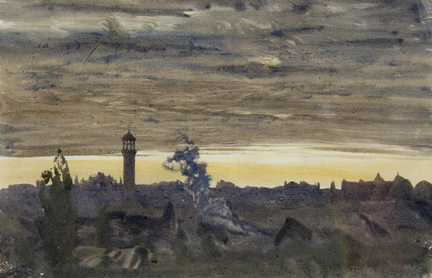 A quick study probably made in France or Holland.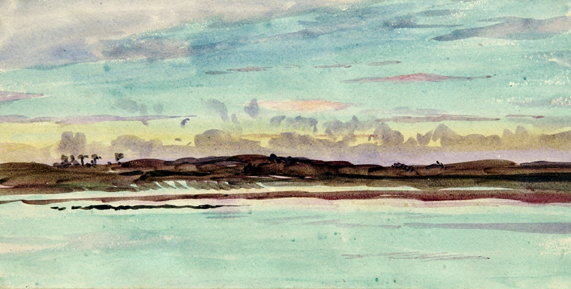 A coastal study of land and sky.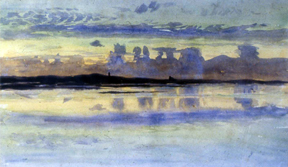 An early seascape study.description.